The UN Global Compact Network UK is organising a four-part Climate Action and Business & Human Rights webinar series that will support companies to take holistic action to address climate and human rights-related issues by raising awareness, addressing challenges, and demonstrating practical actions. Participants will explore the interlinkages between climate and human rights risks, as well as practical tools, resources, and good practice to enable business to develop comprehensive approaches to address these two critical issues and build business resilience, and broader environmental and societal resilience. 
Read more about the webinars and register here.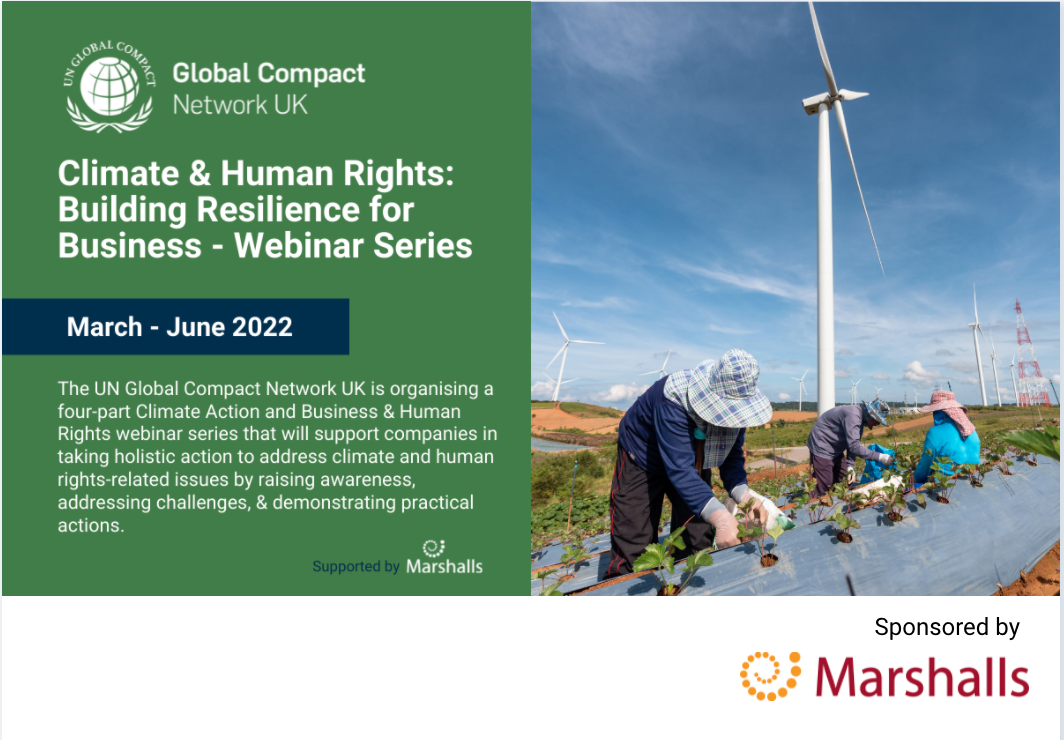 For any questions about the Climate and Human Rights: Building Resilience for Business webinar series, please contact Robert Mitton, Project Manager (Climate Action) or Cora Edwards, Project Manager (Business & Human Rights).